Michelle Azzati, ARNP.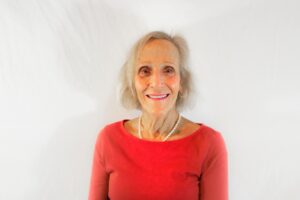 I was working as a cosmetic consultant in South Beach when a customer of mine recommended me to an accelerated nursing program at Miami Dade Medical Campus in the early 90s. After receiving an AA, I continued pursuing a higher degree in nursing, completing my education at Florida State University earning a Master of Science in Nursing.
Teaching came very easy to me and when offered a position as a Psychiatric Nursing Instructor at Okaloosa Walton Community College in 2001, I moved to Fort Walton Beach, Florida. Clinical practice for nursing students was held at Fort Walton Beach Medical Center's Psychiatric Treatment Center. Where I met Dr. George Michas, the leading Psychiatrist and the Medical Director of the Psychiatric Treatment Center's ECT Center.
I was initially employed years ago by Dr. George Michas to see patients at the Fort Walton Beach office of Psychiatric Associates as a part-time, Nurse Practitioner. I have been treating patients with mental health disorders throughout the years in different counties in the panhandle of Florida while working in colleges and universities before I went to south Florida to help with my grandson.
I'm excited to be working again with Dr. George as part of the professional staff at Psychiatric Associates, a community of mental health professionals who for more than 50 years strive for excellence in neuro-psychiatry, and pharmaceuticals. I also emphasize healthy living practices, and a positive spiritual essence to help others.