George A. Michas, MD, D.F.A.P.A.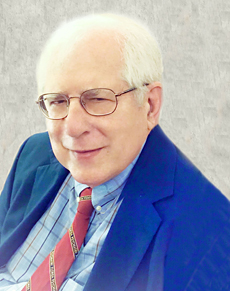 Dr. George A. Michas is the founder and president of Michas, Valentine, & Gill Psychiatric Associates, the first psychiatric outpatient clinic and multidisciplinary mental health practice in Okaloosa County. Dr. Michas is distinguished as the father of mental health treatment as he pioneered the delivery of mental health services in the community. He initiated the first inpatient psychiatric facility in the county in 1970s, and went on to build other psychiatric hospitals, and mental health programs. He and a handful of psychiatrists at Psychiatric Associates volunteered their time in building community mental health programs at the Okaloosa Guidance Center, today's Bridgeway Center, which offers sliding fee and free mental health services. He had a vision for inpatient care, consulted with many hospital chains to build facilities and mental health programs for this community. He served as Medical Director for Fort Walton Beach Medical Center's Psychiatric Treatment Center, a 48-bed inpatient unit of a general-medical surgical hospital for decades. There he established ECT services at Fort Walton Beach Medical Center that are still available locally to help those who need this type of treatment. He served as the past president of the Florida Psychiatric Society, past president of the Southern Psychiatric Society, and is a distinguished life fellow of American Psychiatric Association.
His specialties include Bio-psycho-social Psychiatry, Neuropsychiatry, Mood Disorders, Anxiety Disorders, Posttraumatic Stress, and Chronic Pain. Like all psychiatrists he specializes in medication management. He uses psychological assessments first to measure symptoms, and obtain proper diagnosis so as to bring the best outcomes.
He is a graduate of Loyal University Chicago-Stritch School of Medicine and received his neuropsychiatry training at Northwestern University. He served as a captain in the US Air Force at Eglin Air Force Base. He came to Fort Walton Beach in 1968 to help active duty military members and this is where the vision for Psychiatric Associates all began. Dr. Michas' vision, passion and purpose in building an organization was to deliver quality care that includes a multidisciplinary mental health approach to serve the people and promote their best life.