Catherine R. Michas, Ph.D.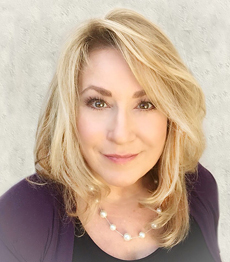 Licensed Clinical Psychologist in Florida (PY 6513) and California (PSY 28516).
Offers Secure Web-based individual therapy, strengths-based and Anxiety coaching and parent training.
Uses leading edge techniques and empirically supported approaches to bring about positive and lasting change.
Provides compassionate evidence-based treatment to address a wide range of emotional, behavioral, lifestyle management and personal development issues. 

Her clients appreciate her down-to-earth approach and her blend of empathy, knowledge, and humor.
Specializes in:
Anxiety — Social Anxiety, Obsessive-Compulsive Disorder, Anxiety/Worry, Panic Attacks, Phobias, Stress Management and School refusal
Personal Growth and Development
Life Transitions
Relationships
Parenting
Therapy Techniques & Training
Utilizes techniques from Cognitive Behavioral Therapy, Acceptance Commitment Therapy, Mindfulness, Solution Focused Therapy, Hypnotherapy, Attachment Theory, Interpersonal Neurobiology (brain science), and Brain-based coaching.
Works with adults, teens and children (specialty training clinical child & adolescent psychology and pediatric health psychology)
Advanced training in Hypnotherapy, Rapid Resolution Therapy, Trauma Informed Hypnotherapy, Emotionally Focused Couples Therapy, and Mindfulness and Mindful Self-Compassion.
Dr. Catherine Michas provides Web-based individual therapy, strengths-based coaching and parent coaching for residents of Florida and California. She offers in person sessions in California. In Florida, in person intensive therapy and Rapid Resolution Therapy is offered on a case-by-case basis. All services are Fee for Service.
Background
Dr. Catherine R. Michas is a Phi Beta Kappa graduate of Florida State University, receiving her B.S. in Psychology (Magna Cum Laude) with honors. She earned her M.S. and Ph.D. in clinical psychology from the University of Mississippi. Dr. Catherine Michas completed her pre-doctoral internship at Johns Hopkins University School of Medicine and the Kennedy Krieger Institute in Baltimore, Maryland and continued working there in the Pediatric Psychology Consultation/Liaison Service after completing her pre-doctoral internship. She completed a postdoctoral fellowship at the University of Maryland School of Medicine, Department of Pediatrics, Division of Developmental and Behavioral Pediatrics. She has been in private practice for over 15 years.
Professional Memberships
Dr. Catherine R. Michas is a member of the American Psychological Association (APA), Association of Cognitive Behavioral Therapy (ABCT), International OCD Foundation (IOCDF), Florida Psychological Association (FPA) and Past president of the West Florida Chapter of FPA, Los Angeles County Psychological Association (LACPA), American Society of Clinical Hypnosis (ASCH), and a Fellow of Anxiety and Depression Association of America (ADAA).
She has studied Mindfulness at the Mindful Awareness Research Center at the Semel Institute for Neuroscience and Human Behavior at UCLA, and Mindfulness Based Stress Reduction, and Mindful Self Compassion at Insight LA with Trudy Goodman, Beth Sternlieb, Deborah Eden Tull and Sharon Salzburg.