The origin story of Psychiatric Associates along with its mission maybe summed by these three things: Vision, Passion, and High Quality Care
Vision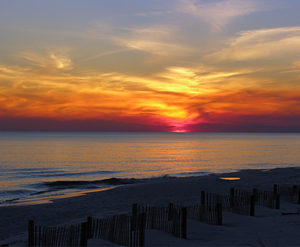 Dr. George A. Michas is the Neuropsychiatrist leading Psychiatric Associates in its mission to provide high – quality, compassionate, comprehensive care to help (and serve) those with mental, emotional, and behavioral problems live their best life. Over 50 years ago, a young Air Force Captain stationed at Eglin, Dr. George Michas saw a need in this beachside community with it's soft, white-sand surrounded by emerald green waters, and military bases. He was brought here to protect and serve his country as it responded to the crisis of Vietnam War, and the after effects. He recognized this area of Northwest Florida panhandle desperately lacked treatment services for its growing population without clinics and hospitals to help those dealing with mental, emotional and behavioral issues. It was then that he envisioned staying here, in what he called "Paradise", after his military service at Eglin AFB finished. His vision was to build a comprehensive multidisciplinary outpatient clinic, similar to those found in university-based settings, employing various disciplines providing the highest quality care in the region addressing overall mental and physical well-being. He assembled a group of like-minded psychiatrists, nurses, psychologists, social workers, counselors, biofeedback specialists, art, and recreational therapists to deliver mental health services in Okaloosa County to create a positive and enduring change in each individual and in the community. Pioneering the use of multidisciplinary teams in an outpatient clinic setting in the panhandle of Florida, he founded Psychiatric Associates in 1970 and has been dedicated to providing comprehensive, high quality care within a single organization and helping individuals in this community and surrounding areas live their best life.
Passion
Dr. Michas is unique not only in his vision for seeing what needed to be done and doing it, but in his never-ending passion for helping his patients and their families. Meeting with him, you quickly get a feel for his approach, and how he differs from other psychiatrists. He shows a genuine care, interest, and curiosity combined with extensive medical training, thorough assessment skills and tools to arrive at proper diagnosis and treatment plan. You sense his concern about your best care needs for mind, body and spirit. He is engaged, direct and appreciates collaboration with his patients in getting a full understanding of all their symptoms, problems, and issues. He wants to make everyday a little easier to bear. Skillfully using evidence-based medications and psychotherapies to help tens of thousands of people over the years.
High Quality Care
Psychiatric Associates mission for your highest quality care involves a close team approach and the intentional application of cutting edge neuroscience break-throughs in use of medications and psychotherapies to help you recover. We provide individualized treatment utilizing cutting edge therapies and evidenced-based treatment approaches. Brief treatment models for trauma resolution and emotional pain intervention are available to help you feel better faster. Brain-based or neuro-psychotherapy interventions can help you get away from having to take medications long-term once you have rewired your brain with new skills and experiences. Our close team of professionals work together to give you the best that Neuroscience, Psychiatry, Psychotherapy and Neuropsychotherapy have to offer to promote resilience, recovery and optimal healing.
We are here for you…
To schedule appointment, contact us today at (850) 862-3141.